Rodger A. Bayne oversees this enterprise built to support the marketing, sales, training and education by and for the insurance community, as well as those businesses touched by insurance and health care reform issues.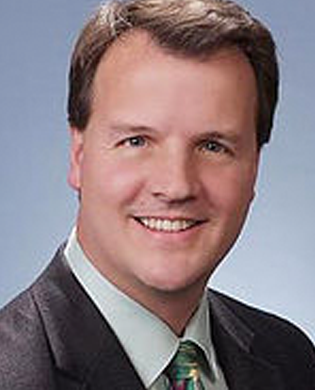 Bayne is a motivated business professional with a successful 32-year track record of entrepreneurship and 26 years of insurance agency development and management, leading to nearly $1 billion in sales.
Bayne began his career in benefit services in 1986. He founded Client First Brokerage Services, Inc. in 1992 and leveraged his efforts in representing American Medical Security, growing the business quickly to more than $70 million of in-force premium. During this time, Client First pioneered the delivery of "defined contribution plans" with consumer software designed to ease the decision process for consumers with group plans.
In 2005 Bayne and Client First pioneered Maryland's first group plan offering the full array of consumer driven plans. The major carriers were nearly a year behind. Client First continued to develop self-funded and other health insurance plans until it sold some lines of business, and merged operations with Group Benefit Services in 2009. In late 2012, Bayne resigned from Group Benefit Services to lead the expansion of Benefit Indemnity Corporation.
He has been an activist for health care reform since 1987 and a champion for small employers' rights and access to health care value. In 1992, he conducted one of Maryland's first public health care reform rallies. He has participated in numerous Capitol Conferences, lobbied in Annapolis and Washington, DC, and worked intimately on Maryland's small group reform law. Bayne met with key Congressional leaders and their staff well before passage of PPACA to attempt to affect change for the better.
Since 1987, Bayne has held various leadership positions in the Baltimore Association of Health Underwriters, is a past president of Maryland Association of Health Underwriters, and is former regional vice president of the National Association of Health Underwriters.
Bayne is an engaging public speaker, who has conducted thousands of hours of outreach and educational meetings in professional and community forums. Among his expertise is deep knowledge of the evolving health care reform landscape.
Known as a health reform and strategy expert, Bayne pores over thousands of pages of information each week, drawing on his unique talent for quickly digesting and interpreting complicated legislation and regulations. Always straightforward and passionate, Bayne delivers complex concepts to various audiences, tailoring his message to each appropriately.
Legislators, employers, insurance, human resources, accounting and legal professionals rely on his determinations of the true effects of these matters to calculate how best to proceed.