The PATRIOT Series
Patriot PPO Plan Series
---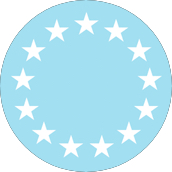 Our Patriot Series PPO plans have four options ranging from the richest of benefits to the more modest. Even still, each of the four plans provides a vast array of benefits covered with only a simple copay for the provider. No deductible applies to these encounters, making health care easy to access without breaking the bank.
When more serious conditions arise, certain expenses will apply to a deductible and coinsurance. This means you'll pay a small share of the first portion of costs for certain expenses and then share in those expenses before the plan takes over 100%. Please see your benefit description for more details.
Patriot HRA EZ Plan Series
---
The Patriot HRA EZ Series provides traditional PPO plans designed with specific advantages for employers starting, or with an established Health Reimbursement Arrangement (HRA). An HRA is a plan whereby an employer as plan sponsor purchases a health benefit plan for employees, and provides an additional reimbursement for portions not covered by the health plan design. Most often this is a simple reimbursement of some portion of the health plan deductible.
Our HRA EZ Series is specifically designed to make this easy, efficient and inexpensive while providing improved benefits. We accomplish this by providing the bulk of basic primary health care and prescriptions subject only to copays rather than applying to the deductible. Then only the more expensive and less frequent procedures apply to one single deductible regardless of your coverage level (individual or with dependent coverage). This single deductible makes it simpler to understand and communicate benefits. In addition, this evens out the employer contribution to a single level for each employee.
These elements provide for a much lower cost, greater efficiency and employee satisfaction, without bank cards - in exchange for only a slightly higher plan cost. Combine this advantage with the automation of reimbursement processing with no additional HRA administration fee, and you have a win-win-win offer, that in total may cost even less.