The FORTRESS Series
Revolution Health Plans: Fortress Plan Series
---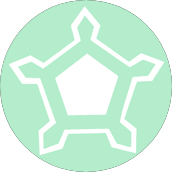 The Fortress Plans were developed in direct response to the requirements and demands of Health Care Reform. Many employers find themselves in a position like never before with stringent requirements and steep penalties for failure to offer certain levels of Minimum Essential Coverage (MEC) to their employees on an Affordable and Valuable (Minimum Value – MV) basis.
Each of the Fortress plans targets this Minimum Value standard requirement in offering MEC at a price employers can afford to sponsor to the extent that most (if not all) employees may find them "Affordable" under the law. As such, the plan sponsor or employer will absolve themselves of Part a, or Part b penalties under PPACA.
Each plan is designed with a slightly different mission. The trade-off in pricing is always about early entry to health care benefits or catastrophic coverage for the most expensive medical encounters. With the Fortress Plans, we have designed for both such scenarios.
Minimum Value Plans
---
PPACA requires that all employers with 50 or more employees provide Minimum Essential Coverage (MEC) to their employees, or face potentially significant penalties. In order to avoid such penalties, the coverage offered must also be valuable and affordable to their employees. "Valuable" means it must provide a certain value as provided in the regulations, and "affordable" means that your employees cannot be required to contribute over a certain amount (also in the regulations). Failure to adhere to this mandated benefit provision will result in significant penalties to the employer.
The penalty for not offering MEC to your employees is as much as $2,000 per full-time employee (after the first 30 are excluded). The penalty for offering MEC, but not at "valuable and affordable" levels is as much as $3,000 for each employee receiving a subsidy in their state Exchange. None of these penalties are tax deductible, so gross up the cost!
Valuable and Affordable Minimal Essential Coverage
Under PPACA, "Minimum Essential Coverage" is defined as any health and welfare benefit plan offered by an employer; but unfortunately, that's only part of the battle. Simply offering "any" benefit to your employees only prevents the first level of penalties (which may be okay for some employers).
The second penalty kicks in if you fail to make the MEC you offer "valuable and affordable." So now, plan design is everything!
Survival Plans
Through extensive study of the regulations, and lots of effort with the Minimum Value calculator provided by the government, we can build a plan design that meets the regulations at a range of pricing from the lowest possible and up to more traditional plans depending upon your needs.
When we refer to survival plans, we suggest plans that avoid both PPACA mandate penalties, AND can do so at the lowest possible cost. Of course, these plans will often provide much less protection than a traditional major medical plan so should not be used to replace existing coverage. But when you have no coverage or need to add lots of employees not previously covered, this is a great optional stepping stone that makes compliance much more affordable.